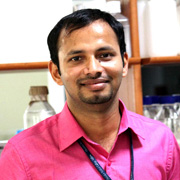 Genome editing Lab
Centre for Stem Cell Research
Christian Medical College
Office: +91 416 307-5136
Lab: +91 416 307-5135
Fax: +91 416 307-5103
Email: sthangavel@cmcvellore.ac.in
Career Interests
Genome editing for Therapeutic applications
Haematopoietic stem cell expansion
Enhanced genome editing
Education
05/2011-02/2015 : Post Doctoral Scientist, Saint Louis University, Missouri, USA.
07/2010-05/2011 : Post Doctoral Scientist, ICGEB, Italy.
01/2007-06/2010 : PhD Molecular Biology, ICGEB, Italy.
2004-2006 : MSC Biotechnology, Bharathidasan University, TN, India.
Awards
GET in award by IUSSTF.
DST-SERB Early career award.
ICGEB Post-doctoral award.
Our lab was started in September 2015 with a goal to develop gene and cell therapy for patients with genetic diseases. Our therapeutic approach is to precisely correct disease causing mutations at molecular level using cutting-edge genome editing technology CRISPR/Cas9. We are working to correct the genome of the patient's hematopoietic stem cells ex vivo. Hematopoietic Stem Cell Gene therapy involves collection of HSPCs from the patients, ex vivo correction for the deficient gene and transplantation back into the patients. The corrected HSPCs in principle engraft and replenish the hematopoietic system curing the disease.
The current projects are mainly focused on:
Correcting hemoglobinopathies, in particular sickle-cell disease and β-thalassemia,
Correcting Primary Immuno deficiency disorder, in particular Wiskott-Aldrich Syndrome
Technology development for HSPC genome editing
We are also actively looking at other potential opportunities to develop therapy for diseases where we believe genome editing will be beneficial. We select disease targets based on unmet medical needs of the country, advantages of genome editing over conventional medicines and phase at which our product can reach clinics.
Write us, if you would like to participate/know more about our work.
Research Fellows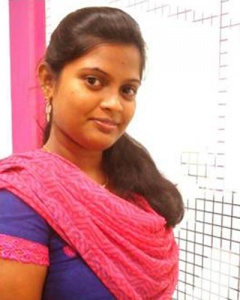 Abisha Crystal
Senior Research Fellow (ICMR ​fellowship)
E-mail: abishacrystalc@cmcvellore.ac.in
Research Interests: ​Gene Therapy for Wiskott-Aldrich Syndrome (WAS), Expansion of Hematopoietic Stem cell (HSC)
Education: MSc., Biotechnology, Loyola College, Chennai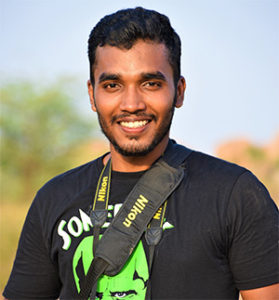 Vigneshwaran
Senior Research Fellow
E-mail: vigneshwaran.v@cmcvellore.ac.in
Research Interests: Gene Therapy for β- hemoglobinopathies.
Education: MSc., Medical Biochemistry, Jawaharlal Institute of Postgraduate and Medical Research (JIPMER).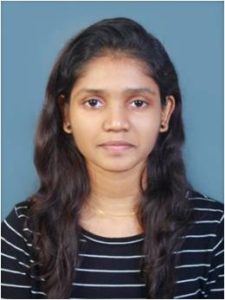 Prathibha Babu C
Senior Research Fellow (CSIR fellowship)
E-mail: prathibha.babuc@cmcvellore.ac.in
Research Interests: Gene Therapy for β- hemoglobinopathies.
Education: Integrated BS-MS, Indian Institute of Science Education and Research Thiruvananthapuram (IISER-TVM).​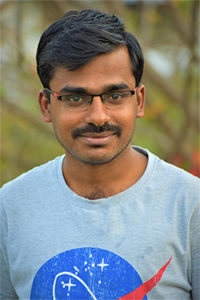 Karthik. V.K
Senior Research Fellow (INSPIRE fellowship)
E-mail: karthik.vk@cmcvellore.ac.in
Research Interests: Gene therapy for immune deficiency disorders.
Education: M.Sc. Biochemistry, Bharathiar University, Coimbatore. ​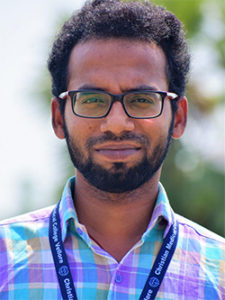 Manoj Kumar K A
Senior Research Fellow
E-mail: manoj.kumarka@cmcvellore.ac.in
Research Interests: Gene therapy for immune deficiency disorders.
Education: M.Tech Biotechnology, Anna University Regional Campus, Coimbatore.​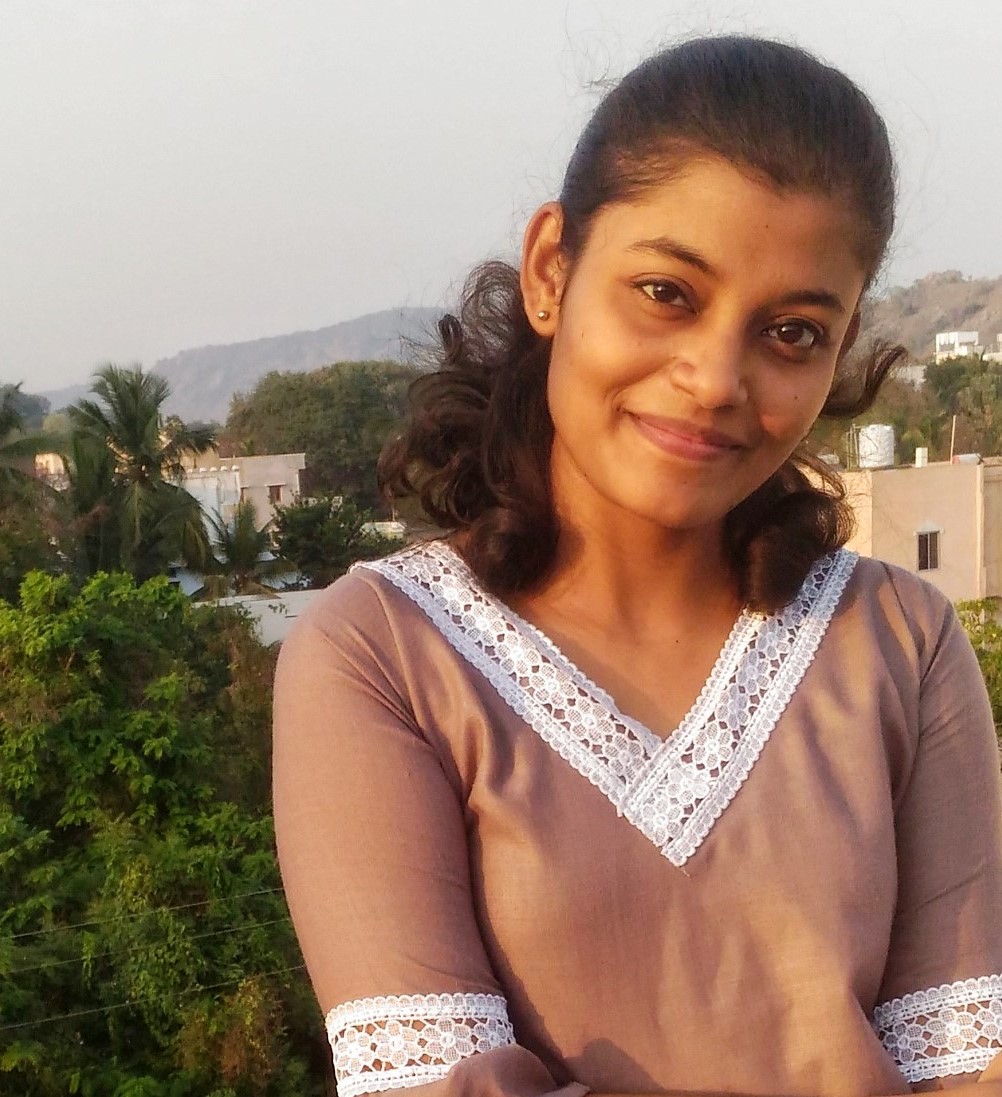 Annlin Jacob
Junior Research Fellow
E-mail: annlin.jacob@cmcvellore.ac.in
Research Interests:
Education: M.Sc - Microbiology, VIT University, Vellore.​
Technician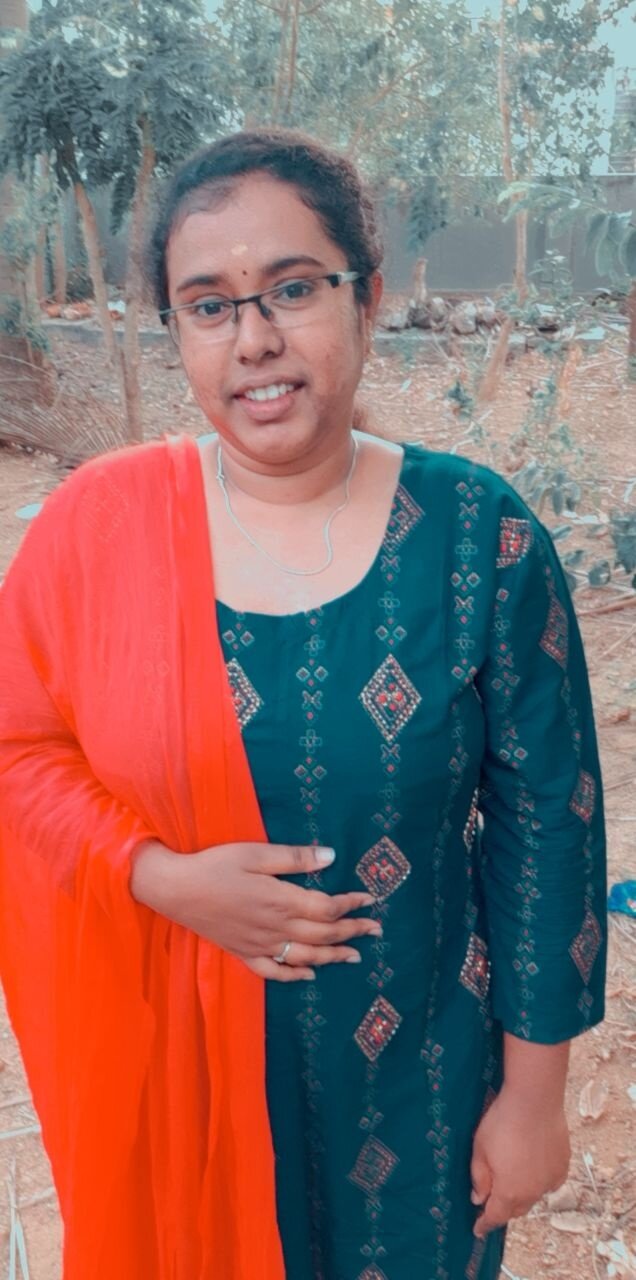 Sumathi R
Graduate Technician
E-mail: gelabcscr@cmcvellore.ac.in
Education: B.Sc - Bio-Chemistry, Adhiparasakthi College of Arts and Science, Kalavai.
Selected Publications :
Karuppusamy K, Demosthenes J, Venkatesan V, Christopher A, Babu P, Azhagiri M, Jacob A, Ramalingam V, Rangaraj S, Mohankumar K.M, Marepally S, Varghese G, Srivastava A, Kannangai R and Thangavel S. The CCR5 gene-edited CD34+CD90+ Hematopoietic stem cell population serves as an optimal graft source for HIV gene therapy.  Front. Immunol., 14 March 2022.
Ravi NS, Wienert B, Wyman SK, Bell HW, George A, Mahalingam G, Vu JT, Prasad K, Bandlamudi BP, Devaraju N, Rajendiran V, Syedbasha N, Pai AA, Nakamura Y, Kurita R, Narayanasamy M, Balasubramanian P, Thangavel S, Marepally S, Velayudhan SR, Srivastava A, DeWitt MA, Crossley M, Corn JE, Mohankumar KM (2022) Identification of novel HPFH-like mutations by CRISPR base editing that elevates the expression of fetal hemoglobin. eLife 2022 Feb 11;11:e65421. doi: 10.7554/eLife.65421.
Manoj Kumar K. Azhagiri, Prathibha Babu, Vigneshwaran Venkatesan, Thangavel S. Homology-directed gene-editing approaches for hematopoietic stem and progenitor cell gene therapy. Stem Cell Research & Therapy. 12; 500 (2021). https://doi.org/10.1186/s13287-021-02565-6.
Abisha Crystal Christopher, Vigneshwaran Venkatesan, Karthik V Karuppusamy, Saranya Srinivasan, Prathibha Babu, Manoj Kumar K Azhagiri, Karthik C, Abhirup Bagchi, Vignesh Rajendiran, Nithin Sam Ravi, Sanjay Kumar, Srujan Kumar Marepally, Kumarasamypet Murugesan Mohankumar, Alok Srivastava, Shaji R Velayudhan, Thangavel S. Preferential expansion of human CD34+CD133+CD90+ hematopoietic stem cells enhances gene-modified cell frequency for gene therapy. Hum Gene Ther. 2021 Sep 5. doi: 10.1089/hum.2021.089. Online ahead of print.
Karuppasamy K, Babu P and Thangavel S. The strategies and challenges of CCR5 gene editing in Hematopoietic stem and progenitor cells for the treatment of HIV. Stem Cell Reviews and Reports. In press
Bagchi A , Nath A, Thamodaran V ,  Ijee S , Palani D , Rajendiran V , Venkatesan V, Datari P,  Pai A , Janet N ,  Balasubramanian P , Nakamura Y , Srivastava A,, Murugesan Mohankumar 1 , Thangavel S and Velayudhan S. Direct Generation of Immortalized Erythroid Progenitor Cell Lines from Peripheral Blood Mononuclear Cells. Cells. 2021 March.
Venkatesan V, Srinivasan S, Babu P, Thangavel S. Manipulation of Developmental Gamma-Globin Gene Expression: an Approach for Healing Hemoglobinopathies. Mol Cell Biol. 2020 Dec 21;41(1):e00253-20.
Ramalingam S and Thangavel S CRISPR-Cas9 Probing of Infectious Diseases and Genetic Disorders. Indian J Pediatr. 2019 Dec;86(12):1131-1135.
Chen BR, Quinet A, Byrum AK, Jackson J, Berti M, Thangavel S, Bredemeyer AL, Hindi I, Mosammaparast N, Tyler JK, Vindigni A, Sleckman BP XLF and H2AX function in series to promote replication fork stability. J Cell Biol. 2019 Jul 1;218(7):2113-2123.
Rangasami VK, Lohchania B, Voshavar C, Rachamalla HR, Banerjee R, Dhayani A, Thangavel S, Vemula PK, Marepally S Exploring membrane permeability of Tomatidine to enhance lipid mediated nucleic acid transfections. Biochim Biophys Acta Biomembr. 2019 Jan;1861(1):327-334.
Dharmalingam P, Rachamalla HKR, Lohchania B, Bandlamudi B, Thangavel S, Murugesan MK, Banerjee R, Chaudhuri A, Voshavar C, Marepally S Green Transfection: Cationic Lipid Nanocarrier System Derivatized from Vegetable Fat, Palmstearin Enhances Nucleic Acid Transfections. ACS Omega. 2017 Nov 30;2(11):7892-7903.
Thangavel S

, Berti M, Levikova M, Pinto C, Gomathinayagam S, Vujanovic M, Zellweger R, Moore H, Lee EH, Hendrickson EA, Cejka P, Stewart S, Lopes M, Vindigni A.

DNA2 drives processing and restart of reversed replication forks in human cells.

J Cell Biol. 2015 Mar 2;208(5):545-62.

Berti M, Ray Chaudhuri A, 

Thangavel S

, Gomathinayagam S, Kenig S, Vujanovic M, Odreman F, Glatter T, Graziano S, Mendoza-Maldonado R, Marino F, Lucic B, Biasin V, Gstaiger M, Aebersold R, Sidorova JM, Monnat RJ Jr, Lopes M, Vindigni A.

Human RECQ1 promotes restart of replication forks reversed by DNA topoisomerase I inhibition.

Nat Struct Mol Biol. 2013 Mar;20(3):347-54.

Li XL, Lu X, Parvathaneni S, Bilke S, Zhang H, 

Thangavel S

, Vindigni A, Hara T, Zhu Y, Meltzer PS, Lal A, Sharma S.

Identification of RECQ1-regulated transcriptome uncovers a role of RECQ1 in regulation of cancer cell migration and invasion.

Cell Cycle. 2014;13(15):2431-45. doi: 10.4161/cc.29419.

Xu D, Muniandy P, Leo E, Yin J, 

Thangavel S

, Shen X, Ii M, Agama K, Guo R, Fox D 3rd, Meetei AR, Wilson L, Nguyen H, Weng NP, Brill SJ, Li L, Vindigni A, Pommier Y, Seidman M, Wang W.

Rif1 provides a new DNA-binding interface for the Bloom syndrome complex to maintain normal replication.

EMBO J. 2010 Sep 15;29(18):3140-55.

Thangavel S, Mendoza-Maldonado R, Tissino E, Sidorova JM, Yin J, Wang W, Monnat RJ Jr, Falaschi A, Vindigni A. Human RECQ1 and RECQ4 helicases play distinct roles in DNA replication initiation. Mol Cell Biol. 2010 Mar;30(6):1382-96.
"Contents will be updated soon."
"Contents will be updated soon."
Dr. R.V. Shaji, CSCR
Dr. Alok Srivastava, CSCR
Dr. Mohankumar Murugesan, CSCR
Dr. Srujan Marepa lly, CSCR
Dr. Sanjay Kumar, CSCR
Dr. Rajesh Kannangai, Department of Clinical Virology, CMC
Dr. George M Varghese, Department of Infectious Diseases, CMC
Prof.David IK Martin, UCSF- Children's Hospital Oakland Research Institute, California (CHORI)